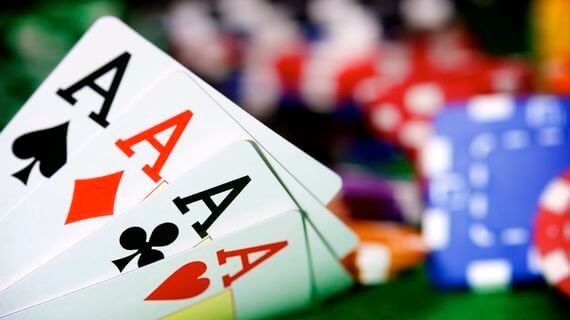 The chances are that if you have an interest in card games and casino classics, at some point or another you will have played Texas Hold 'em poker.
Well, Casino Hold 'em is the sibling to that particular game, and it's one that many poker aficionados prefer thanks to the wealth of betting options it offers.
In short, the rules are in essence the same as Texas Hold 'em, but the obvious difference is that you are playing against the casino, rather than tackling fellow players around the table. Many online casinos offer the game, both in a traditional setting and in playing against a live dealer, and the idea is simple: to make a better hand than the dealer.
1.
Casino Hold 'em Rules
First things first, you have to place an ante bet as is par for the course in many forms of poker. At this point you can also place a wide selection of side wagers too.
You and the dealer will then be given two cards apiece. You can see yours but the dealer's are dealt face down, so you have no idea what they have. Three community cards are dealt into the middle of the table.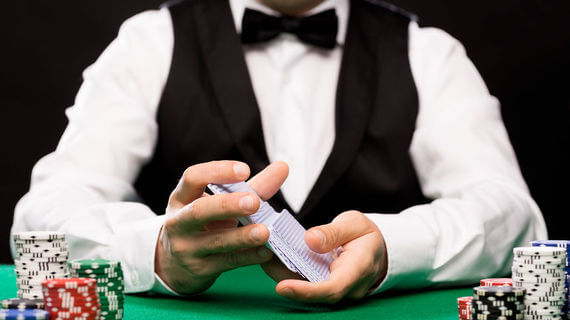 You now have a choice to make: do you want to fold your hand, lose your ante but at least you can save your bankroll for their next round? Or do you wish to proceed with the hand you've been dealt?
If you wish to continue, you can call and this will double your original stake. A further two community cards are dealt into the middle of the table.
The object now is to make the best five-card poker hand as possible, using both of your hole cards and then any three from the community lot. If your hand is better than the dealer's then you win! Ties see your bets returned to you, but not the ante.
2.
Is Casino Hold 'em the Right Game for You?
Casino Hold 'em is a fantastic option for poker lovers who don't have the time or opportunity to take their seat at a traditional game against their fellow players.
In Casino Hold 'em, you can play against the dealer any time you want, using your desktop computer, laptop, tablet or smartphone.
You stay in control of how much you wager too, and whether you are looking for a fun way to pass the time or believe you have an excellent strategy for long-term profitability, Casino Hold 'em is a game that comes highly recommended.