The first thing to know before playing the Ice Age slot game is this is not related to the cartoon movies in any way. However, that doesn't mean you should not give this slot game a try and it is good fun to play.
1.
Inspiration for the Ice Age slot
The game has been created by Tom Horn Gaming, which is a member of the Meracrest Group. They develop online and mobile slots and their games can be found at many of the leading online casinos.
Ice Age, as the name suggests, follows an ice theme and you will notice on the reels there is a snowflake. However, the remaining icons are relatively standard for a slot machine and feature various types of fruit such as lemons, grapes, acorns, plums, cherries and melons.
2.
How to play Ice Age slot machine online
There is nothing special about the fruit or snowflake icons but that changes when you begin playing the game. You can substitute the snowflake in for any other icon to make up a winning line. There are four reels, with three lines on each and they are spun in the usual way, using the spin button. You can adjust the level of the stake using the + and – icons below the reels before you start.
There is a total of 21 lines on Ice Age and in addition to the icons highlighted above you will find the Ice Rock. You will get 25x your stake if you use this symbol in a combination so look out for it when you play.
The fun begins when you create a winning line and all the fruit involved in the winning line will freeze over. This makes it easy to see where the winning combination is on the slot but also adds to the overall theme of the game.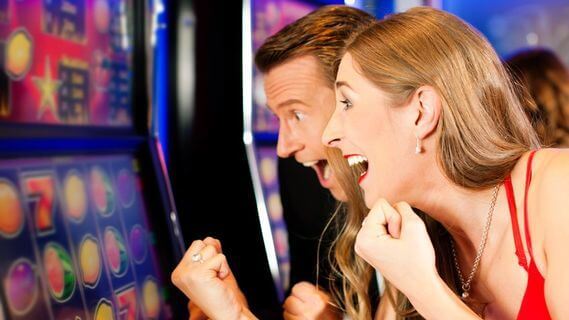 Having won with a winning combination you can choose to gamble. This involves choosing what colour, red or black, the next star will be in a sequence. There are five stars in total, one of which is gold. If you land on the gold star, you automatically double your stake and move on to the next star. However, if you guess the colour wrongly at any point, you lose.
Ice Age will not get you on the edge of your seat in terms of thrills and design. However, it is a simple and fun slot to play, with plenty of winning opportunities.