Check our overview of PSG vs Manchester United betting odds, as these two big clubs are due to a clash in the first match of 2020/21 Champions League.
Traditionally, the best teams in the Champions League don't meet until the final rounds, but occasionally we are treated to a great duel as early as the Group stage. That's the case this year, as two widely feared teams will face off to open play in Group H when Paris St.-Germain welcomes Manchester United at one of Europe's most iconic football venues - Parc des Princes. According to most PSG - Man Utd predictions this will be an intriguing matchup to follow and an excellent chance to get a better feeling for the form of each team.
Of course, there are numerous factors that could impact the final score, and it's prudent to analyse them before predicting the winner. Here are a few things that football fans deserve to know about this Champions League fixture as they eagerly anticipate the kickoff:
1.
PSG vs Man Utd Preview
Group H of this year's Champions League is very competitive, with Paris St.-Germain and Manchester United joined by RB Leipzig and İstanbul Başakşehir.
All teams are just starting out, so the table doesn't mean anything at this stage and any PSG vs Man Utd preview must be seen as only a preliminary evaluation. Nevertheless, the British news media expect Ole Gunnar Solskjaer to lose his job as a Man Utd manager afer two humiliating home defeats against Crystal Palace and Tottenham. Winning against PSG might be a must should he want to remain at the wheel.
On October 20th 2020, PSG will host Manchester United at Parc des Princes stadium in front of empty stands to start its journey towards the knockout rounds. The importance of the match is obvious, as both clubs have serious ambitions and don't want to leave points on the table and risk surprises at a later stage.
Of course, there will be a rematch between those clubs, so even in case one team achieves a favorable result there will be a lot of football to be played before any of the clubs can secure a place in the next phase of the competition.
2.
PSG vs Manchester United Analysis
Even casual fans know that Paris St.-Germain and Manchester United are among the elite clubs in European football, perennially challenging for trophies. PSG has a star-studded roster that includes mega-names like Neymar and Kylian Mbappe as well as a lot of experienced internationals. United fans surely remember Ander Herrera and Angel Di Maria, who used to play for Manchester United in the past few seasons. While the first one is considered a hero, Di Maria is a persona non grata at Old Trafford.
According to most Paris Saint-Germain vs Manchester United predictions, the power of their attack will be difficult to resist, even for a great team from England. A look at the roster of the visiting team reveals an impressive collection of players headlined by Paul Pogba, Harry Maguire, and Edison Cavani who joined United this summer after a couple of years in PSG.
I can't wait to get out there on the field and be there, able to play. The English league represents something really special, but I think what Manchester United represents on a worldwide scale is just incredible, so I'm really looking forward to being able to experience it for myself — the feeling of pulling on that shirt and going out on the pitch to wear it with pride. It's getting closer by the day. So I'm eager and anxious to get started, firstly to be training with my team-mates, and then to be available for the squad and for the manager.
That's why it would be naïve to expect Manchester United to fold under pressure regardless of the quality of the home side. It also worth mentioning that Manchester United knocked PSG out of the Round of 16 in the 2019 Champions League in a dramatic two-match duel.
These two sides met at Parc des Princes in March 2019, where heavily favoured Paris Saint-Germain. Les Parisiens will surely seek for revenge.
In other words, the teams have a bit of history that all but guarantees a titanic struggle on the pitch this time around. You should also check the Chelsea vs Sevilla betting odds article to check who has the bigger chances of winning this tough game.
3.
PSG vs Man Utd Betting Tips
A quick glance at the PSG vs Man Utd betting odds shows that major betting sites believe the home team to be in a commanding position.
As a result, bets on PSG to win this match is 11/20 on Bet365 and some outlets, reflecting the prevailing perception about the favourite in the opening game of Group H. The odds offered on a draw range from 18/5 to 10/3, so this could be an interesting bet to make if you are not certain that PSG will handle the job at home.
Meanwhile, Manchester United win is valued at 24/5 at William Hill and goes as high as 9/2 at Bet365 – not what you would expect given the pedigree of the team in the Champions League. This is clearly a risky bet, and most PSG vs Man Utd betting tips advice against it, so only the firmest supporters of the club can consider it – and even they should keep the wagered amount small.
4.
PSG vs Man Utd Live Stream
Regardless of whether you watch football just for fun or place an occasional bet, watching the action in real time is simply imperative. Of course, it's great if you can see the game in high resolution no matter where you happen to be at the moment.
This can be accomplished if you find a website with a reliable PSG - Man Utd live stream and access it from your digital device. A great way to enjoy the game is to place a bet and watch in real time whether your predictions are coming to fruition and whether the team you support has a chance for a victory.
Since some betting sites are known to broadcast live streams of soccer matches, many fans decide to combine the two sides of their fandom and watch on the same site where they placed a bet. In any case, it won't be too hard for a dedicated fan to stay updated from minute to minute throughout this exciting match. We hope that our PSG vs Manchester United betting odds will bring you luck while wagering!
Bookmakers where you can find the best PSG - Man Utd odds
Bonus Sports
Get up to $100 in Bet Credits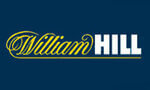 Bonus Sports
Free Bet up to £30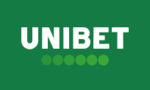 Bonus Sports
$20 Free Bets and $250 Risk Free Bet
comment PSG vs Manchester United Betting Odds