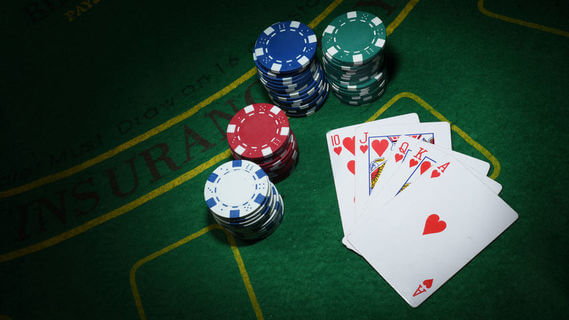 It is difficult to trace back to the first game of Texas Hold'em but there is evidence to suggest the card game was first played in Robstown, Texas. There is information in the Texas Legislature which recognises the poker game to have originated in the state during the early 1900's.
It took some time before the game was introduced to Las Vegas and it wasn't until 1963 at the California Club that Texas Hold'em was played. It didn't take long for the game to spread across the casinos in Las Vegas and it was played at the Second Annual Gambling Fraternity Convention in 1969. The convention was renamed the World Series of Poker, which still runs until this day.
The game of choice at the World Series of Poker is No Limit Texas Hold 'em. It has become one of the most popular forms of poker, both in real casinos and online. The live coverage of big poker tournaments plus the introduction of online poker, with live dealers, has seen the popularity of the game soar in recent years.