The question of what is over/under betting is entered into search engines every day across the world. This form of sportsbook betting has become a very popular market in recent years. However, newcomers to the world of online sports betting may be unfamiliar with the term and what it means. Therefore, keep reading this short article explaining everything you need to know about over-under betting before you go forth and place your bets!
1.
What is Over-Under Betting?
It is linked to the final score of a sporting event. Most common in football, it involves predicting the total goals/points scored by both teams at the end of the game. You are not required to select which team you think will win, that is irrelevant when over-under betting. Football, basketball, ice hockey, tennis, American football and rugby are just some examples of sports which offer over under betting.
When looking at over-under betting markets at an online bookmaker, you may be a little confused as they can look different to other markets. This is because they tend to use half-numbers, such as 2.5 for example. The reason for this is because if you could place a bet on a whole number, such as 3 and the total number of goals/points in the game was 3, we would be left with a stalemate.
Obviously, the numbers used will vary depending on the sport but for ease of use, let's take a look at an example from football.
2.
Over Under Betting - How To Play
The opening match of the 2023/24 season is between Team X and Team Y. The hosts are the huge favourites to win this match but we are more interested in the total goals which will be scored in the game.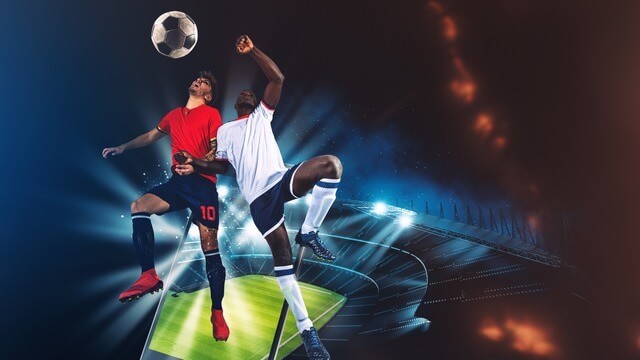 The odds for over 2.5 goals to be scored is 1/2 and the odds for under 2.5 goals to be scored is 13/8. So, if you believe Team X is going to win this match with ease and score plenty of goals in the process, you would opt for over 2.5 goals. This is the favourite option for this market. If you believe the game is going to see no more than 2 goals in total, regardless of who scores them, you would bet on the under 2.5 goals market.
3.
Over/Under Betting - Variants
In terms of football, you can bet on over/under goals from 0.5 to 7.5 if you wish. It is also possible to bet on over/under corners. In tennis, you can bet on over/under a specific number of games in a set and total games for the match.
If you look, you will find many over/under betting variants and it is easy to see why so many people choose to bet on this market. With a wealth of statistics available, especially the past results of teams, you can use this information to make an informed bet on the over/under betting market.
So there you go! Now that you understand the basic rules of over-under bets, you will have more options to consider when placing your sports bets. The aim of this article was to enable readers to answer the question of what is over/under betting with confidence, so let us know in the comments if this article helped you.
Once you have learned all the tips on how to bet under / over, it's time to practice a little. Check the bonus code for 1xbet Singapore and practice betting more or less goals among thousands of bets.